2022 We're in This Together pledge
Your well-being journey starts now
It's 2022 and it's time to embark on a new well-being journey — with help from your enhanced Costco benefits. Every step of the way, you'll have the support you need to stay focused on your well-being goals. You can:
Learn mindfulness tips that enhance your emotional well-being.
Discover ways to future-proof your income and safeguard your financial well-being.
Add to your collection of healthy recipes, so it's easier to commit to your physical well-being.
Or simply learn more about your enhanced benefits so you can take full advantage of them. Whichever path you choose, we'll be there for your journey.
And this year, for the first time, your spouse or domestic partner is welcome to take the pledge, too, and join you on your well-being journey.
Take the pledge
A special message from Craig
Dear fellow employees,
We're proud to offer these benefits to our employees, and we appreciate your willingness to become familiar with and use your benefits. As I've stated before, nothing is more important than your well-being and that of your family. That's why our ongoing promise to you and your family members is to provide access to health care resources and programs that help you get the right care, at the right time and at an affordable price. 
To fulfill our promise, we have enhanced many of our benefit programs for 2022. I encourage you to learn more about and get the most out of your new and existing benefits by visiting Costcobenefits.com and taking the 2022 We're in This Together pledge. More information about the WITT pledge will be coming your way in early 2022.
Thank you for all you do to make Costco a great company. I wish you and your family a healthy 2022!
Craig Jelinek
President and CEO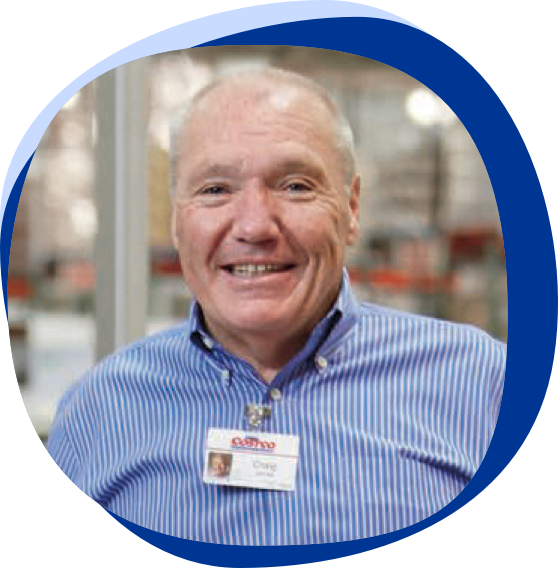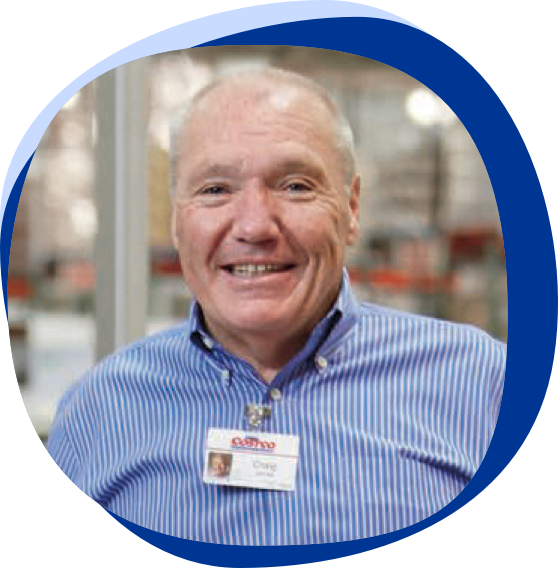 Enhanced benefits support your well-being
Starting January 1, 2022, your Costco benefits will include these enhanced benefits, all designed to help you and your family lead healthier, happier lives.
2nd.MD, expert medical second opinions you access virtually when you need them, replaces Grand Rounds. 
98point6®, your 24-hour virtual connection to health care services for sudden medical conditions, replaces Teladoc®.*
Resources For Living®, a simple, on-demand, easy-to-access Employee Assistance Program (EAP), replaces the Care Network.
Omada for Joint & Muscle Health, which provides virtual, no-cost access to a licensed physical therapist and support services, replaces SimpleTherapy®.
The enhanced Aetna Maternity Program, now offers genetic screening and counseling, and the services of a fertility advocate.*
AbleTo helps you take charge of your emotional and mental health with eight-week virtual therapy and personalized well-being programs.*
*Not available in all locations. Please go to Costcobenefits.com to learn more.
Your enhanced 2022 benefits offer faster, more convenient access to many health and well-being services. No matter where you are on your emotional, financial or physical well-being journey, your Costco benefits are here to support you.